Have you ever wondered where you should start when you start marketing or wanting to work online from your home? I am going to share with you the Three Success Tips That helped Me when I Started.
Inside this post you will learn the three simple success tips that helped me when I started out as an Entrepreneur.  They are not in any certain order but you want to be doing all three of these right away.
Always improve yourself daily with meditation, reading, exercise, going to live marketing events, purchasing other leader's training products and going through them, getting on live webinars that the leaders are teaching you are several ways to get in learning mode… Focus on your habits as they dictate your results! Always be learning so you can help others by sharing what you know. I suggest reading at least 10 pages every day in personal development books and or listening to audios. That is 3,650 pages a year….how many books do you think that would be! A lot of books 🙂 that would help you grow. I also recommend doing coaching with leaders to take your business to the next level.  One thing you never want to stop is learning about you and taking your business to the next level.
This is the best educational platform out there…It's like attending Harvard School
THE TOP EARNER FRAMEWORK?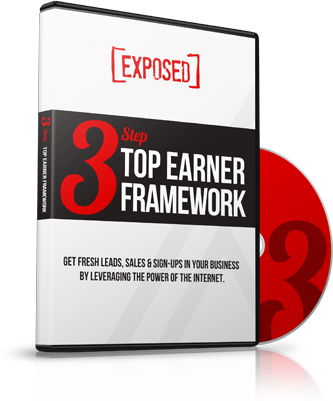 FINALLY Unlock the 3-Step Framework and Learn How to Get Fresh Leads, Sales & Sign-Ups in YOUR Business Leveraging the Power of the Internet.
You can easily and quickly build trust among your followers by doing videos.  It is the fastest way to get them to know-like-trust you. That is when they are open to purchasing a product from you or join your opportunity.  So whatever you do, be sure to make videos and share value when you are creating them.  Then post them on all your social media sites. Here is another blog post about what content you need when doing your videos.

Here is a video marketing training to help you.
FREE TRAINING + PDF DOWNLOAD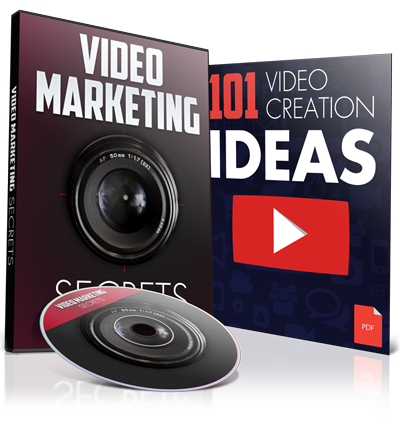 ATTENTION VIDEO MARKETERS: Get More Views, Subscribers, and Leads with YOUR Videos (and rank on Google Page 1)
Success Tip #3 Branding Yourself 
When branding yourself, you want to always use your name as that is how you brand yourself.  Your website, your Facebook fan page, any social media sites; you want to make sure to use your name so that you are branding yourself. People join people and not companies. Others will get to know you by your name and face.  Here is another blog post that goes more in depth about branding yourself.  
Did these success tips help?  Hope you got value out of the three success tips that helped me when I started and start to implement these in your daily habits.  Feel free to share if you'd like!
To your Prosperity!
Roxann Roeder
(320) 493-4903
P.S. If you want to know what the #1 Ranked Lead Generation and Educational Marketing Platform is for home based business entrepreneurs:  Check it out here
Visit my Website for Everything:
Like my FaceBook FanPage and get more value from my posts: