Most of us have the challenge of not believing in ourselves and how that really does hold us back from living our true potential in life and full filling our dreams and that is why I am sharing the 5 Ways To Increase Self Belief and Confidence in Yourself.
How many things have you not done or tried because you lacked belief in yourself? Having that belief is vital to your growth as a person and to the success of your business.
Many fail to believe in themselves because others don't believe in them.
So when your self doubt creeps in and you question whether you think what will others think of me if I do this, or you question if you believe you can really do this, or you don't believe you can risk failure or that you are not worthy of this…You need to stop questioning that and believe in yourself.
Many times we feel stuck or fail to progress because of a lack of clarity, we are just not sure on the next step we need to take.  This resistance feels so strong we procrastinate on what we know we should be doing. This lack of self-belief can be paralyzing and keep you stuck in fear and negative thinking perpetuating a cycle of self-doubt and failure.
To help you get past that, I am going to share 5 Ways To Increase Self Belief And Confidence 
Accept Your Uniqueness

– Each and every one of us are unique and special. Embrace it, Cherish it and Share it with the world. Embracing your uniqueness is about knowing who you are, owning it and working with what you've got. If you embrace what makes you special instead of copying others, then I believe that the Universe will steer you in the right direction rather than stumbling around trying to be something your not.
Be proud of who you are, embrace your qualities and strengths, feel your emotions and believe in them, trust what you have learned from your life experiences and pass your knowledge onto others. We all have our own values, experiences,  strengths, weaknesses and emotions and our own reason to be on this planet, you just need to embrace them and acquire your own self belief.  
Ask yourself "What would happen if I choose to believe in myself and what the outcome would be." I believe it would be nothing short of living the dream life you have always wanted. Take action and focus on the results you desire and know that you have the power to make this happen. Keep your thinking positive and it will boost your self-esteem and improve your emotional self-belief. Cherish the unique self that you are. Get yourself in a state of expectation ready to receive all that is coming to you.
Take action and focus on the results you desire and know that you have the power to make this happen. Keep your thinking positive and it will boost your self-esteem and improve your emotional self-belief. Cherish the unique self that you are. Get yourself in a state of expectation ready to receive all that is coming to you.
Stop Trying To Please Everyone

– We are all people pleasers to some extent. It's when you try to please everyone that it becomes a problem. In fact, it is a disease…the disease to please.  It is even possibly making you ill because you want everyone to like you. You dread disapproval and you think pleasing everyone is the answer.
We try to please everyone because we all crave approval…it makes us feel loved.  When we don't have self-approval, we tend to seek it from others. But, if we get approval from others at the expense of ourselves, we will approve of ourselves even less because we are going against who we are. So, we wind up feeling even more horrible inside. So, then we start caring even more about what others think of us because we have even less approval for ourselves.
You need to figure out who you are and what you want.    Trying to please everyone is rooted in the fear of rejection. The irony is because you end up seeming less attractive and less trustworthy, the very people you are trying to get approval from are often the people who reject you. Maybe not to your face, but in their hearts. What you need to do is cure yourself of the disease to please everyone. Learning to be the real you, to stand up for yourself, to say no, is the only cure to stop trying to please everyone. With kindness, tell just one person no and make a promise to yourself to start today.
Not everyone will like or love the real you, and that's okay. You can cope; you are stronger than you think.  Because when you stop seeking the approval of others, you'll find that you never needed it in the first place.  So step up and let the real you shine because the most important reason to stop trying to please everyone has nothing to do with everyone and everything to do with just one person—you.  
The biggest failure in life is failing to be you and the biggest rejection in life is rejecting yourself. So by trying to please everyone, you make both these fears come true.
Take Challenges Head On Until Completion

–

Generally speaking, t

here are only really two ways to address difficulties:

You can either change the circumstances surrounding the difficulty, or;

Change yourself to better deal with the circumstances or the difficulty itself.

You can deal with difficulties properly and leverage your experience (or better yet the experience of others) to enhance your confidence, or you can deal with them incorrectly and let them seriously damage your confidence, performance and ultimately your reputation.

Setbacks are a part of life and happen to every one – don't be discouraged, learn from them, deal with them and move on. Turn setbacks into opportunities by asking positive questions such as: What are the positive things surrounding this situation? How can I avoid the situation next time? How can I make the most of the situation? What can I learn from it?

View setbacks as a challenge to overcome rather than an issue or problem.  Use failures as an opportunity to polish your skills. I think Winston Churchill said it best when he noted, "The pessimist sees the difficulty in every opportunity; the optimist sees the opportunity in every difficulty." 

Quote that really speaks about challenges: 

Challenge is the pathway to engagement and progress in our lives. But not all challenges are created equal. Some challenges make us feel alive, engaged, connected, and fulfilled. Others simply overwhelm us. Knowing the difference as you set bigger and bolder challenges for yourself is critical to your sanity, success, and satisfaction.  ~ Brendon Burchard
Keep Learning and Growing

  – Human beings are not meant to stop growing and learning, even though our time on earth is limited. Part of finding and sustaining happiness in your life is opening up to new things as you get older, though it's not always easy to do this. You will be able to unlock your unlimited potential if you continue to learn and grow. 
I recommend finding a mentor or two who knows you well enough to call you out when they see you slipping into mediocrity, and you also want a mentor who isn't afraid to push you to achieve more. Another great way to learn is by teaching. This will often inspire you to achieve more yourself. I read at least 10-15 pages daily with books that will grow my mind.  Another great way is to listen to audios at a faster speed.  
Every day you should be learning and growing and it should be with things that you are using or doing. Developing your mindset is crucial too and I highly recommend Dr. Joe Dispenza.
Get Around People Who Support Your Dreams and Goals

– Being around other Marketers or with others that are in the same niche as you, would be important as you know they will support you. I highly recommend being around only positive people that will help support your dreams and goals.
People who follow their dreams are doers.   Doers have more power to create, influence, and change their environment… and eventually the world.  Your dreams and your actions define you.  Don't let others define you with what they tell you to do and not to.  
I recommend not hanging around toxic people or ones that try to hold you back as it will only dampen your spirit to keep moving forward. You want to only be around those that are supportive of your dreams and goals.  If it is a spouse that is holding you back, kindly inform them that you don't need to hear that negative stuff because you are working on making your dreams come true.  Usually, once you show them that you are successful is when they will change their attitude and start being more supportive. 
I use a system that has tons of mindset information along with all the Marketing tools that you need to be successful online. There are 8 years training's that will help you in all areas to Increase your Self Belief. If interested in checking it out, I would also include you in my mastermind boot camp starting soon, to help you achieve success faster along with having me as a mentor supporting you along your journey.
Hope the 5 Ways To Increase Self Belief And Confidence has helped you open your mind to believing in yourself. Please share the love if you got value from it. Thank you!
THE TOP EARNER FRAMEWORK?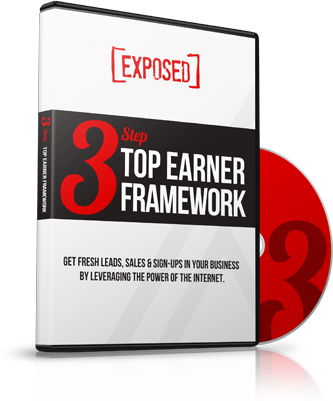 FINALLY Unlock the 3-Step Framework and Learn How to Get Fresh Leads, Sales & Sign-Ups in YOUR Business Leveraging the Power of the Internet.
Roxann Roeder
(320) 493-4903
P.S. If you are not getting leads or have no one on your list, then you want to check out the #1 Lead Generation and Educational Marketing Platform for home based business Entrepreneurs:  Check it out here
Visit my Website for Everything:
Like my FaceBook FanPage and get more value from what I share: