Being your own Entrepreneur means you have to take the reins and it's all on you.  You are in control of your own business and for lot's of people, that does not come naturally. They have to figure it out and learn like most of us have to along with being very disciplined and motivated every day. Figuring it out as you go along with learning from so many other entrepreneurs will help you to keep moving forward to success.
Having the skills is what it's all about and I will be sharing the 5 Skills of Successful Entrepreneurs. 
Concentration On Your Ability To Focus
Concentration is an important skill for successful entrepreneurs.  Having the ability to focus on the tasks at hand is the most important for moving forward. We all know how distracted the internet can get and if we don't stay focused, then we take the chance of wasting the day away without accomplishing anything.  It is so easy to get distracted by Facebook, emails and even our phones.
Successful entrepreneurs know how to tune out the distractions and focus on their work. I highly recommend shutting down facebook or any social media sites once you are done with your tasks so you won't be distracted by the notifications. If you are easily distracted, you really need to watch what you concentrate on so you achieve your goals each day.  You need to focus on your skills and concentrate of the projects that you need to move forward on every single day.  Focusing on the daily activities is what successful Entrepreneurs do.
Leadership Skills 
You need to have the Leadership skills and traits that take control of your situation and be able to lead your team to success. Being in a position of authority along with teaching that to your followers by providing the leadership skills to become leaders themselves is a great leader with leadership skills. That means that you need to be able to lead or acquire those leadership skills to be successful. 
Some people are natural leaders, and may even demonstrate leadership even as children. Most people need to work at developing leadership skills.  Even people who are natural leaders benefit from working on improving their leadership skills. You always want to become better and better and by hiring coaches will do just that. Take advantage of books, courses and events as they will also help to develop you into being a skilled leader.
Organization In Your Life and Business   
Organization is a significant trait of successful entrepreneurs.  If you want to accomplish everything you need to do in a timely manner, you really need to be organized.  Lots of people struggle with being or staying organized and often it's a skill you need to learn and improve on. 
I know I use to be organized most my life up until about 10 years ago and have struggled to be organized again until the past year. It makes a huge difference when you have complete organization in your business and life.  It makes it so much easier to find things and know where to look when working on your daily projects. 
There is a great saying that to become more organized that you should watch your thoughts, words and actions because those become habits. Work on changing the habits that keep you from being organized and that will help out tremendously. 
There are books, courses and videos out there that will help you improve your organizational skills. Along with products that keep you organized too.
I purchased a journal called "The High Achievers Playbook for Network Marketing Professionals" for keeping you organized and I love it.
Innovation For Growth  
Innovation can be a catalyst for the growth and success of your business, and help you to adapt and grow in the marketplace. Being innovative does not only mean inventing. Innovation can mean changing your business model and adapting to changes in your environment to deliver better products or services.
Innovation is a creative process. Keeping on top of ideas, skills, improving productivity, being more creative, building on your brand, establishing effective relationships and providing services and products that people want will keep you on the path to success
Communication Skills  
Good communication is such an essential trait of successful entrepreneurs.  You need to be able to communicate effectively  to your team and customers.  Good communication starts with reading and building your vocabulary to increase your ability to express yourself.  Being a good listener is a great way to become a good communicator.  Even your body language, hand gestures, eye contact says a great deal about the way you communicate so be sure you are not giving off different vibes compared to what you are communicating about.
Another great tips is to always be smiling, even if you are on the phone because people can tell along with the tone in your voice makes a huge difference.
As with some of the other traits mentioned here, you can use books, classes, videos or aticles to help you become a better communicator.
People will be more open to communicating with you if you show respect for them and their ideas. Simple actions like using a person's name, making eye contact, and actively listening when a person speaks will make the person feel appreciated.
On Youtube go here for video: My Youtube Channel
Those 5 Skills of Successful Entrepreneurs should set yourself apart in the competitive world if you develop these 5 skills.  Making this mistake could prevent you from being as successful as you could be.
To check out the Lead Generation/Attraction Marketing/Educational Platform that I use:
THE TOP EARNER FRAMEWORK?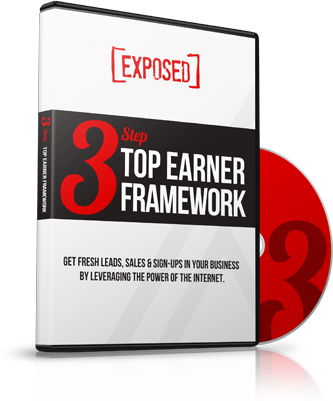 FINALLY Unlock the 3-Step Framework and Learn How to Get Fresh Leads, Sales & Sign-Ups in YOUR Business Leveraging the Power of the Internet.
To Your Success, 
Roxann Roeder 
(320) 493-4903
Visit my Website for Everything:
Hang out with me on FaceBook:
Follow me on Instagram:
              Roxann Roeder
Subscribe to my YouTube Channel: