5 Habits That Will Get You 30% More Productive that are 50 minute habits and I have Brendon Burchard to thank for this information.
I started doing these 5-50 minute habits as of today so I can't give you my results but I wanted to share them with you because from what I have seen and from who I learned this from….they gotta work.  I actually feel better even after one day! So at least give it a try for a week and see if you get more done that week. You will be able to focus your habits more on getting productive projects done by 30% each week.
Here are the 5 Habits That Will Get You 30% More Productive and will increase your focus, energy and your daily productivity levels every single day and it seems fairly easy to do. You can un-condition yourself of your daily habits that you are currently doing now to create new habits. 
Brendon Burchard has proven these results with his private clients and students over and over again, so let's see how you will do!
Number 1: 50 Minutes More Sleep Each Night
Increase your sleep by 50 minutes of sleep. Most people would like this one! Brendon suggests no TV for 50 minutes before you go to sleep. Calming yourself down 50 minutes before bed will help you sleep better. This may be the hardest part for most people as they usually watch news before they go to sleep. Just try it for one week….consistently for that week.  So if you are sleeping 7 hours each night, then sleep 7 hours 50 minutes.  Most of the world does not sleep enough and they wake up feeling drunk.  Your stress levels do not go down because you are actually lacking the sleep you need and it will make you more stressed and your ability to focus over hours decreases. Less sleep is actually hurting you and your performance.
Number 2: 50 Minute Morning Power Block
Start by getting up and drinking lots of water. Then for 20 minutes do some stretching and yoga or something that will actually stretch your body. You need to be physically engaged…do any workout you want but start it with 20 minutes of stretching. This one works on finding your center and purpose. (The people that check their emails first thing in the morning will decrease their productivity by 30%….so DO NOT check your emails!) You are checking into the worlds needs, challenges and false emergencies and you are checking out of strategic living. You are checking out of productivity. Your life will become a life of reaction and never lead to a life that is legendary.
Then you need to complete your 30 minute page productivity planner. List 5 big things that you must do to move your project forward and have 3  must do projects that you have to do daily. Then list the people that you need to reach out to today no matter what. Then list the people who you need something from to move forward. Then the last thing would be your priorities: the main things that you must complete today no matter what.  These are the things that you will be working on and completing every single day.
Number 3: 50 Minute Block's Of Time
Block time is a focus management approach that requires "Blocking Out" significant amounts of time to advance or complete a major project in your life.  It requires you to get clear on a major dream and schedule real time to leap towards it.
You need to pick 3- 50 minute blocks of time that you do nothing but create, do work, un-interrupted work that are your productive activities. This is where you will get the most important stuff done every morning that will grow your business.
Number 4: Take 10 Minute Breaks
The other 10 minutes after your 50 minute blocks of time are to take a break. You must take breaks.  Stand up and stretch, breath deeply and get some oxygen in your body and brain, take a bathroom break, play with your pet or something that is relaxing for 10 minutes.  You get more done when you stretch every hour. Your mind really needs that break. Set a timer for 50 minutes and then 10 minutes to make sure you stay on track with your time.  When that timer goes off, be sure you are taking your break and be sure you drink more water.
Number 5: Take a 50 Minute Renewal Time for yourself
Take a 30 minute walk and then take a 20 minute meditation.  You can do this at anytime during the day. You can even break it up where you do the meditation in the morning and then do your 30 minute walk later in the day or at the end of the day. You have to go on your walk.  The goal is to take 50 minutes every day to do this consistently. It releases the tension in your body, clears your thoughts, relieves stress and you are more focused.
A meditation method: Close your eyes and say out loud-Release and keep repeating that word. Release. Release. Release and do that for 20 minutes while you breathe deeply.
When you do finally get to your emails.
Sort them out by the from column, who you need to reach out to that day or who you need to hear from and those should be your first emails that you reply to before you even look at any other emails. This way you won't forget to email the most important people that you need to.
To help you get focused in your Marketing, join us on Wednesday and learn from different top leaders in the Industry. They share their secrets and what is working now in their business.  Use this same link every Wednesday.
FREE LIVE TRAINING THIS WED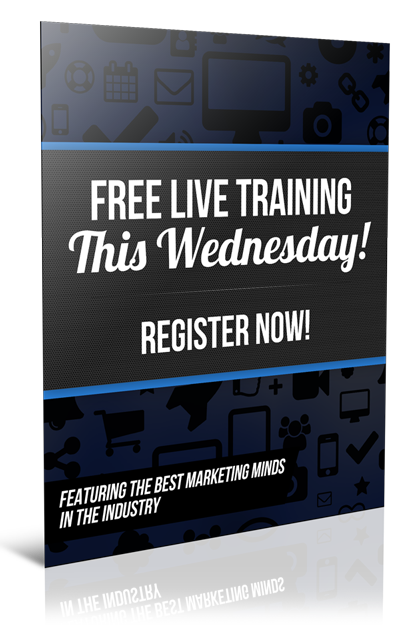 LIVE webinar with a 6-Figure Earner this Wednesday! Get strategies to help YOU get more leads & Profit in YOUR Business
To being your most productive self and living fully,
Roxann Roeder
(320) 493-4903
P.S. If you want to know what the #1 Ranked Lead Generation and Educational Marketing Platform is for home based business entrepreneurs:  Check it out here
Visit my Website for Everything:
Like my FaceBook FanPage: